The Bosco del Ducato, a D.O.P. trademark for wood coming from the Parma Apennines
Forest certification ensures sustainable forest management, consumer protection and highlights the entire wood supply chain.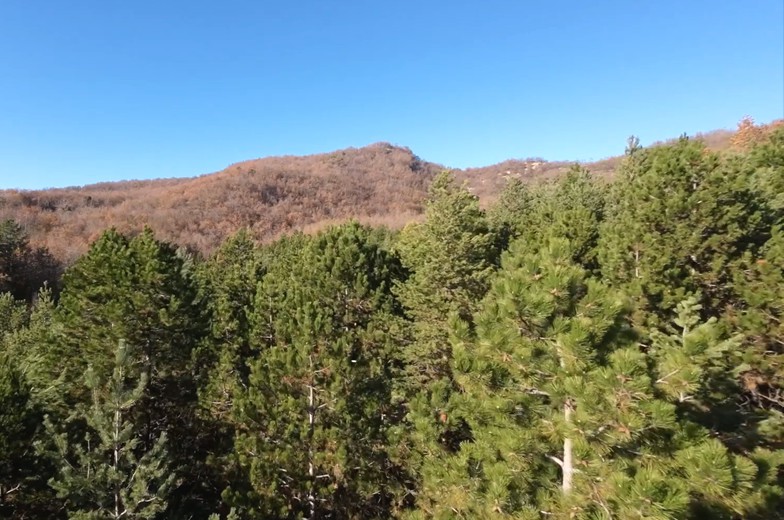 The wood coming from the forests of the Apennines of Parma and Piacenza will have a D.O.P. certification: the "Bosco del Ducato", a mark of quality, authenticity and product traceability.
As a result of a project aimed at enhancing forest resources through sustainable forest management, the Bosco del Ducato is a guarantee of:
environmental respect, as it will secure the forest's biodiversity, productivity and ecological processes;
social benefit, as it will help the local community, but also society as a whole, to enjoy long-term benefits;
economic sustainability, through profitable forestry activities.
For the consumer and for all companies using D.O.P. wood from the Parma and Piacenza Apennines, this certification represents a great commitment to sustainability, intended not only in its environmental value. In fact, it is complemented by the economic value linked to the respect for the work and safety of the operators, and the social value that looks at the promotion of typical local products. At the same time, D.O.P. wood becomes a tool to protect the consumer, who will be aware of the origins of wood products and the quality of the entire production process.
In Emilia Romagna, the provinces of Parma and Piacenza are those with the most wooded territory. The Bosco del Ducato represents a major opportunity for these woods, which need to be cared for and renewed, not left to neglect; a territorial brand evoking the genuineness of places, the harmony and wellbeing associated with rural settings, and the traditions of hill and mountain areas.
With a sustainable forest management, furthermore, the entire wood supply chain of the Parma and Piacenza Apennines becomes recognisable through the offer of wood products but also of all related services.
An example is that of producers who use wood for "smoking" fine foods. This is a true art in our land, and the wood from the forests of our Apennines has shown us how interesting its characteristics are for obtaining a different, traditional but absolutely exclusive smoking process.
Chosen to smoke Upstream salmon, the beech wood from the Parma Apennines is light, as opposed to the heavier Nordic ones. Without it, our smoking would not be as delicate and natural, up to the standards of a product of incomparable quality.
We explain why in Upstream salmon aroma.