Upstream salmon aroma
Smoking is a treatment, not an ingredient: our smoking process originates in Parma and this is where its special character comes from.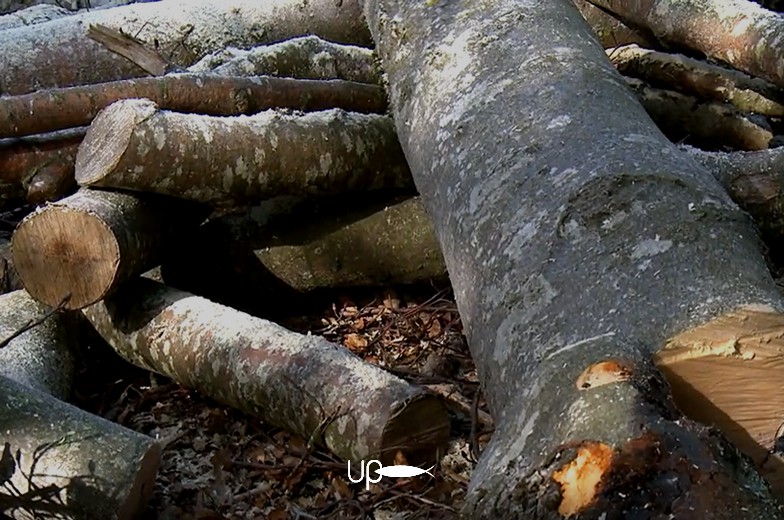 Fragrance, rather than smoke. 
This is what you can smell when a salmon is of superior quality: its own aromas enhanced by an elegant, delicate smoking done with care.
For our smoked salmon we have chosen the cold method, rigorously carried out with beech wood from the Parma Apennines, personally selected by Claudio Cerati. 
It is a special type of smoking, also from an emotional point of view. The beech coming from our mountains is different from the heavy woods of Northern Europe, it is lighter, and it was the background of Claudio Cerati's youth in his grandmother's house. The same beech, so dear to his heart, has also become precious for Upstream smoked salmon.
Comparing Methods and Woods
Cold smoking is the traditional smoking process, a process that requires the right amount of time. 
Waiting, however, is almost always incompatible with the needs of the food industry. Thus, on many salmon, smoking is carried out using methods that make smoke an ingredient, such as by injection or with added flavours. These are procedures provided for in the relevant European legislation which, within certain limits, do not threaten consumer safety. 
However, one fact is certain: smoking is a treatment, not an ingredient.

Traditional smoking gives a different texture to meats, does not alter their delicacy, and does not affect flavour or organoleptic properties. Always provided that a natural and light wood is used.  
We collect the beech wood in the Parma Apennines and send it to the salmon production areas: this is the distinctive element of our smoking, which is both traditional and unique, enhancing the flavour of the meat and bringing out its goodness and elegance.
A special smoking process to obtain something uncomparable.
Quality to share
Countercurrent, as Upstream's philosophy dictates, our smoking process originated in Parma with the desire to create something different, rare and precious; conceived and perfected by Claudio Cerati himself, it remains a milestone in our quality journey.
Through its delicate and elegant nuances, we share the aroma of the Upstream tradition.