Biases out, remarkable breeding in
There is still inaccuracy about breeding, but, as for fine meat, there are several virtuous chains for smoked salmon as well.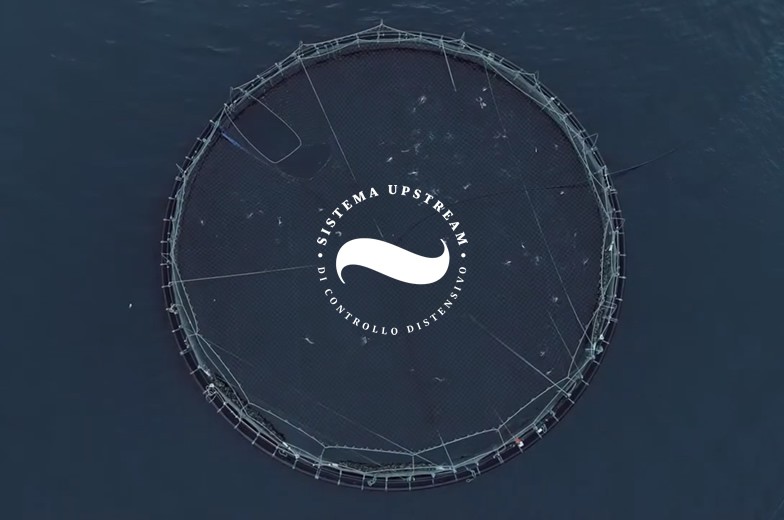 Not each salmon is like the other, as not all spaces are the same. 
A salmon can have a stress-free, non-intensive lifestyle in places that are not even conceivable, like a breeding location. It's necessary an exhausting effort though, together with an upstream environment and a great deal of courage to reach excellent results. Above all, a clear and positive vision is vital; the same Claudio Cerati has. Indeed, he opted for the non-intensive system as the best way to get his high-quality smoked salmon. He has fine-tuned his personal Non-Intensive Control System defining an alternative direction for those who are looking for a high-level quality, tearing down walls of mistrust towards a generalized prejudice. 
The consumer has the chance to identify the healthiness of Upstream smoked salmon within a chain totally lacking of intensive condition. This is exactly what happens in other fields, like the one of fine meats, for instance, where respectful and sustainable methods have great results.
A common theme between beef and smoked salmon
Animal selection, wide and clean boxes, controlled feeding, and comfort system; this is how a virtuous breeding works – everything aims to animal health and quality of the final product. This is worthy of approval for a Friesian's or Alpine Brown's cut. 
The consumers have learnt to recognize and choose beef better than ever. They have changed their taste preferring a top-quality meat, accepting to pay the proper price. A deeper knowledge capable of recognizing the potential of some kind of breeding and offering the chance to appreciate the excellence of derived products. 
This possibility exists for marine environment too, but it's very important to distinguish more accurately without reducing the debate between wild and farmed salmon. There are several ways to breed such as several products of high quality as good as wild salmon.
Atlantic salmon in its natural environment

Our salmon is Salmo salar, also known as Atlantic salmon, and it's right here in cold and clear water of the Northern seas where we created a natural environment. Here the fish has wide spaces at its disposal to move, despite of intensive farming. The freedom of movement is essential for fish wellness, and as a result the meat is firm and well-toned with a low percentage of fat. 
The selection of raw material and maintenance of a pure environment are the first and basic difference with respect to the standards generally linked to farming.
A healthy and balanced diet
In model chain, the deal between ethic and production technique has dealt to solutions that, in some ways, are even better to the conditions of absolute freedom of the animal.  
The food management, for instance, in a non-intensive breeding can assure more certainty for healthiness. A grazing bovine can only eat grass, a natural resource for sure, but that has limits due to the moderate ingestion of food from the animal. 
Our System ensures a healthy diet, like the one assured by the marine environment, without GMO, antibiotics, or artificial pigment, but controlled as well. The proper daily energy contribution of calories and nutrients results in healthiness for each salmon, together with a top-quality level that the consumer can find in organoleptic characteristics for each cut. 
As for fine meat field, each fish has its own structure and it's destined to one or more cuts, so that a fillet, a tartare or a side can express at its best all the flavours and textures of our salmon.
The right, unconditional choice

Obviously, other parameters determine our chain, such as processing, marinating, and smoking – exclusive steps of our System; a result after several years of study, attempts, and ideas. 
For smoking we only use light beechwood from the Parma Apennines, mainly Monte Caio, - the label Legno del Ducato is ongoing -. Doing so, Claudio Cerati has developed a unique smoking, made of gentle and light smoke that enhances all the organoleptic properties of the meat without modifying its taste. 
There are several interesting aspects of our System, to check out more see It is neither wild nor farmed, it is the Upstream smoked salmon. Brave decisions, but thoughtful, that have led us to an incredible result: a salmon appreciated by chefs and foodies for its taste and elegance, and by mums for its healthiness. A salmon protagonist of special events and rewarded many times for its quality, but also for matching different and changing needs. 
If you go beyond the cognitive bias about the origin of smoked salmon, you can understand how our salmon is bred and how it derives from ethical and eco-friendly decisions. It's our duty to inform you of even the smallest details so that you can make a right and unconditional choice, consciously. This is up to us. The rest, to you.