Upstream for San Patrignano: our products at auction
We renew our support for the community of San Patrignano. Until November 16th our Taste Map and Royal Selection will be auctioned online.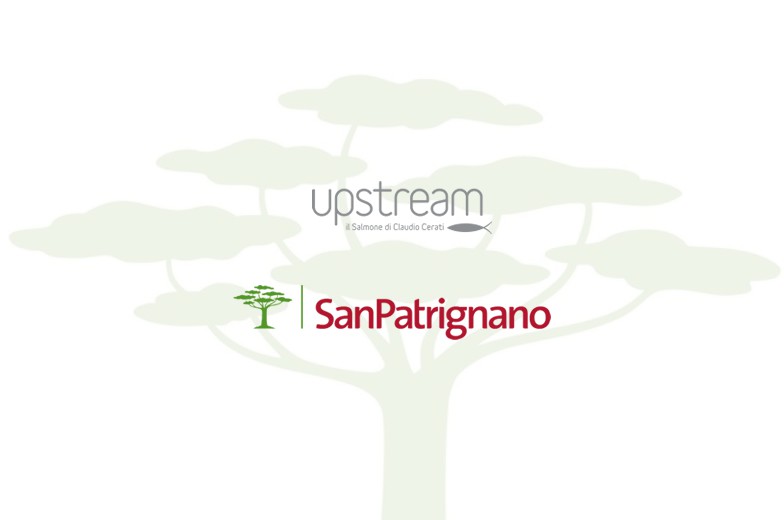 We believe in the future, in second chances. We share the mission of San Patrignano, a community that has always given men and women  the hope to start living again through recovery, training and prevention. For this reason, we are once again participating in the solidarity auction in favour of this great family. 
This year the event will take place online, from 29th of October to the 16th of November. As always with the support of outstanding Italian companies and entrepreneurs that demonstrate a strong social commitment. We renew our support with two of our finest offerings, the Taste Map and the Royal Selection.
We have chosen these two Upstream packs because they offer exclusive, complete taste itineraries that can make a significant contribution to donations and, at the same time, give a unique experience to those who win them.
The auctioned products are 
Upstream Taste Map
The Taste Map is a tasting of all the cuts of Upstream salmon in the smallest formats, proposed together with our book "Evolutions and variations of the divine salmon", a concentrate of recipes and gourmet ideas with Upstream salmon, created by our chef friends from all over Italy. The pack also contains a forged stainless steel knife and a plate in heat-treated ash wood.
The Taste Map is an invitation to explore all the nuances of fine Upstream salmon, an opportunity to get lost in its different flavours and combine them with others in the best way.
Royal Selection Upstream
The Royal Selection 01 is a special pack containing the prestigious 1 kg Royal Salmon side together with a bottle of wine of your choice from our selection to ehnance the taste experience.
For the auction, we propose the combination of our Royal side and the Blanc des Millénaires 1995 from the Heidsieck house, a rare cuvée champagne. A Royal Selection designed exclusively for this occasion.
The proceeds from our products will be donated entirely to the community of San Patrignano, a contribution to new challenges and new lives. 
Upstream gift boxes for San Patrignano
A package to explore all flavours