Smoked salmon in Parma
There is no noticeable difference in quality between Upstream and wild salmon. Professor Giovanni Ballarini explains this in an interview about Parma, the city of the 5 P's.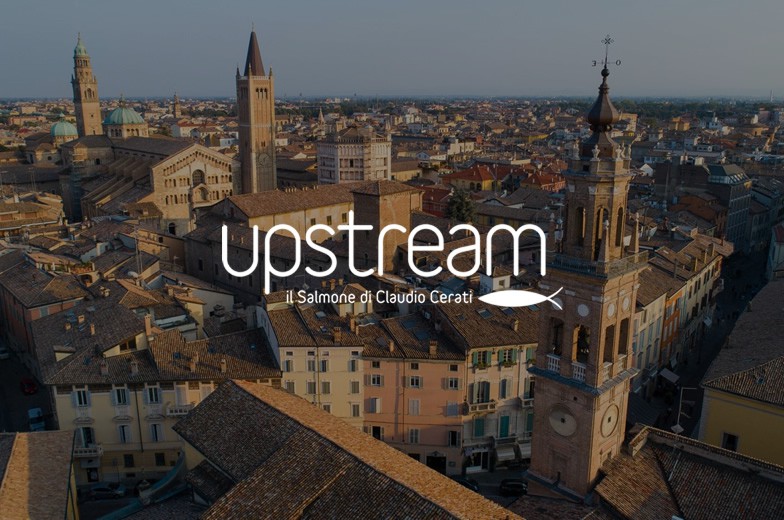 What path does quality take? There are many different ways in which smoked salmon comes to our tables. Some are well known, others are still little explored.
We start in Parma, considered the capital of some of the most important products in Italian food culture, including fish. Parma is the city of the 5 P's, and there are several reasons why it holds this privilege.
Let's start here, in our own places, to explain why our salmon is unique. 
A high quality smoked salmon that has nothing to envy from the wild.
Professor Giovanni Ballarini, a specialist in this sector, takes us on this journey. With him we take a look at some of the key stages and processes that have shaped Parma and, in general, have led to major changes in the perception of the quality of certain products and in the approach to their selection and consumption. From the historical dispute between hunter and farmer to the one between wild and farmed animals, we discover how certain changes are completely natural over time and how today situations are favourable to restoring an authentic lifestyle for animals, in our case for salmon. 
There was a time when fish, like other animals, went from being wild to being farmed. It was at a time when the separation of town and country led to a substantial transformation in the living conditions of both man and animal. Over the years, strong objections emerged. 
However, there are ethical and sustainable ways of restoring balance and wellbeing to fish and ensuring that the end product is of higher quality. Reporting them is the only way to drive the consumer towards a quality-conscious choice, as the line between opinion and fake news is very thin indeed. 
The truth is that there is no discernible differentiation between Upstream and wild salmon.
This is because we follow criteria that give the fish a healthy life, regulated by freedom of movement and a balanced diet. Its environment is natural, the water cold and clean, every condition is perfectly compatible with the animal's needs. 
But, we have already talked about our production method. It is neither wild nor farmed, it is Upstream smoked salmon.
Now let's start again from Parma and look in detail at the mentioned topics: listen to the complete interview with Professor Ballarini in the Upstream podcast "Parma, the city of the 5 P's: Parmigiano, Prosciutto, Tomato, Pasta and... Fish!".